Learn about Singular's integration with TikTok and how to add TikTok as a partner for Singular's attribution service.
Integration Summary
(See Partner Integrations Glossary)
| | |
| --- | --- |
| Partner | TikTok |
| Partner Type | Ad Network |
| Creatives | Supported |
| Publisher | Not Supported |
| View-Through | Supported |
| Re-engagement | Supported |
| S2S | Not Supported |
| Click Tag | Supported |
| Receiving All Installs | Attributed Only |
| Receiving All Events | Attributed Only |
Prerequisites
Integrate the Singular SDK (see instructions)


Partner Configuration Setup
See Partner Configuration for general instructions for setting up a partner.
When passing in-app events to TikTok, you will also have to select the supported mapped event name as below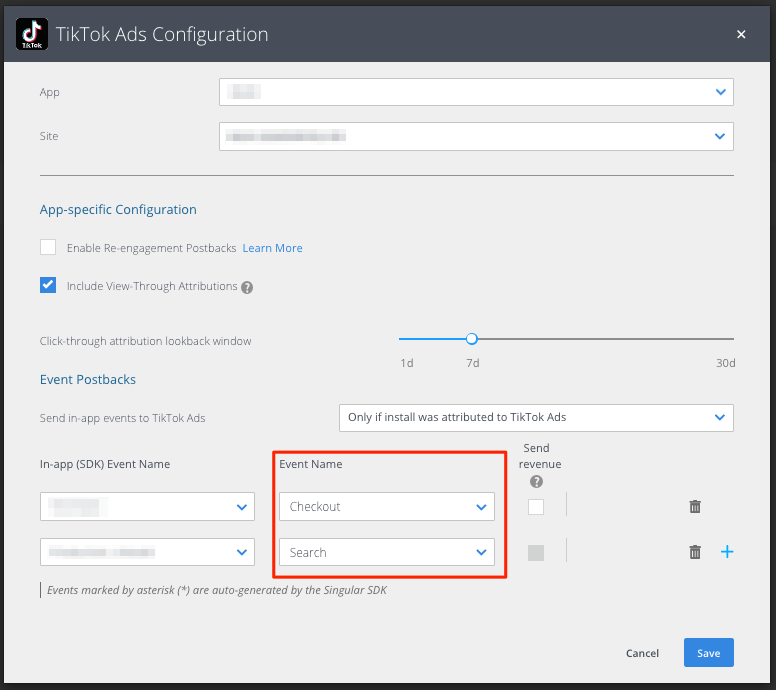 Tracking Link Setup
To generate a tracking link for TikTok Ads, go to the "Manage Links" -> "Create Links" -> Select "TikTok Ads" as the name of the source/partner.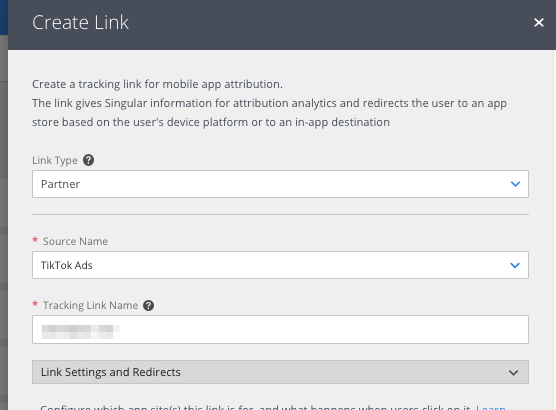 Then configure the rest of the link by selecting the desired app site and redirect options as you would normally.
After clicking "Generate", click-through and view-through links w/ TikTok supported macros, can be copied and used with TikTok Ads.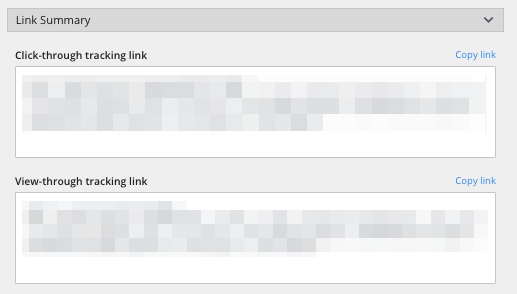 For more information, refer to our Singular Links FAQ article.