Note: This feature is only available to users of Singular's attribution product.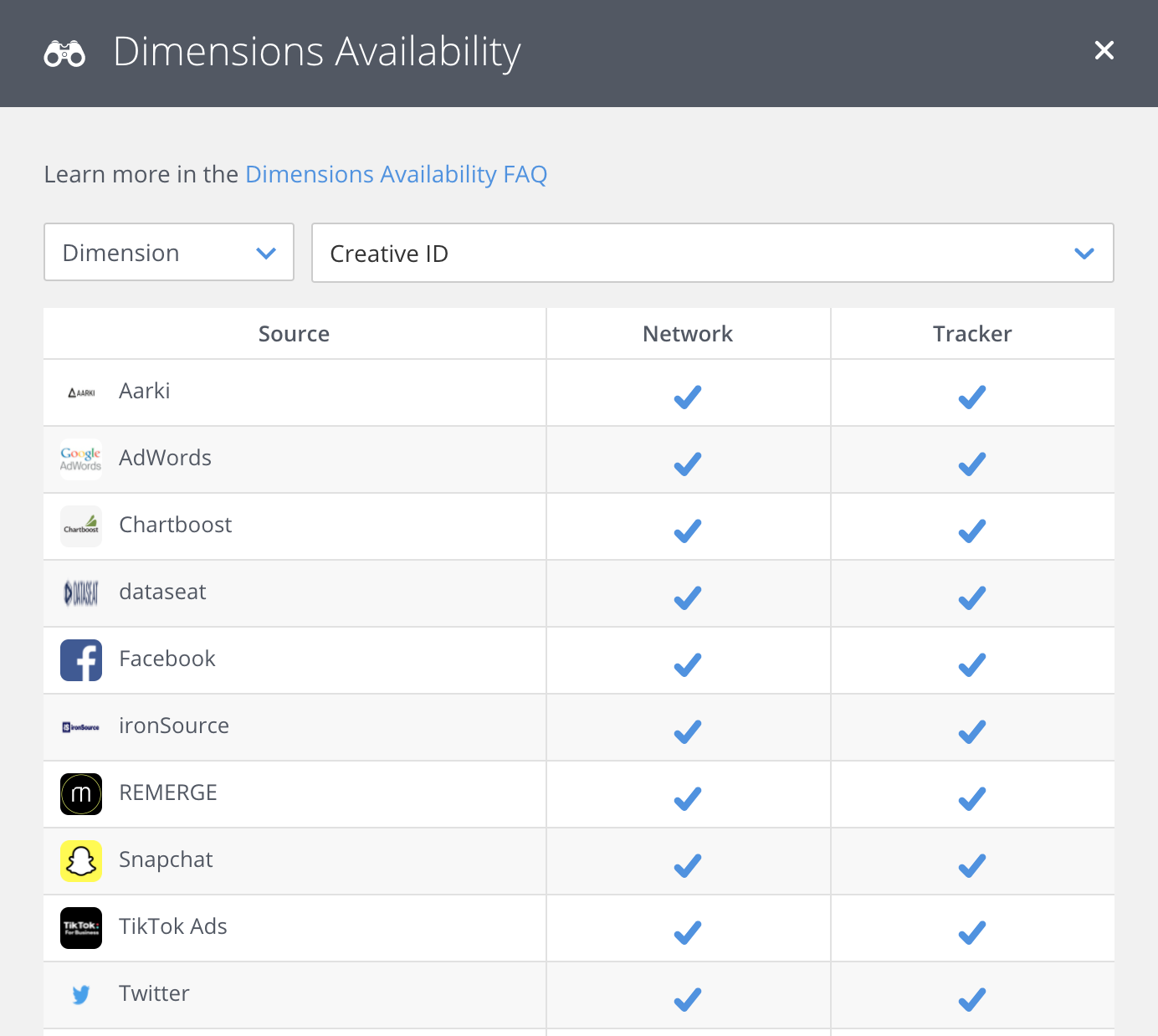 The new Dimensions Availability window gives you full transparency into your reporting data by showing you which networks provide which dimensions to Singular.
By clicking the Dimensions Availability icon

next to dimensions in reporting pages or next to data connectors in the Data Connectors page, you can see:
For a given dimension, which of your networks provides it to Singular through the data connector, and whether we also get it on the tracker side.
For a given network (data connector), which dimensions it provides to Singular, and whether we also get them on the tracker side.
If a dimension is available from both sides, it means you can run a report and see your CPI and ROI broken down by this dimension. This is because Singular can match the network metrics such as cost to tracker metrics such as installs and revenue for the given breakdown.
Troubleshooting
Why is there data available for networks I no longer advertise with?
Dimensions Availability represents data from the past year. If you've advertised with a network in the past year, it shows up in the Dimensions Availability table.
Why am I not getting CPI/ROI/etc., even though I am getting both network data and tracker data?
It's possible that, even though Singular is getting a dimension from both sides, the value doesn't match.
In the following example, Publisher ID is available from both the network and the tracker but with different values, preventing Singular from joining the data into one row in the report: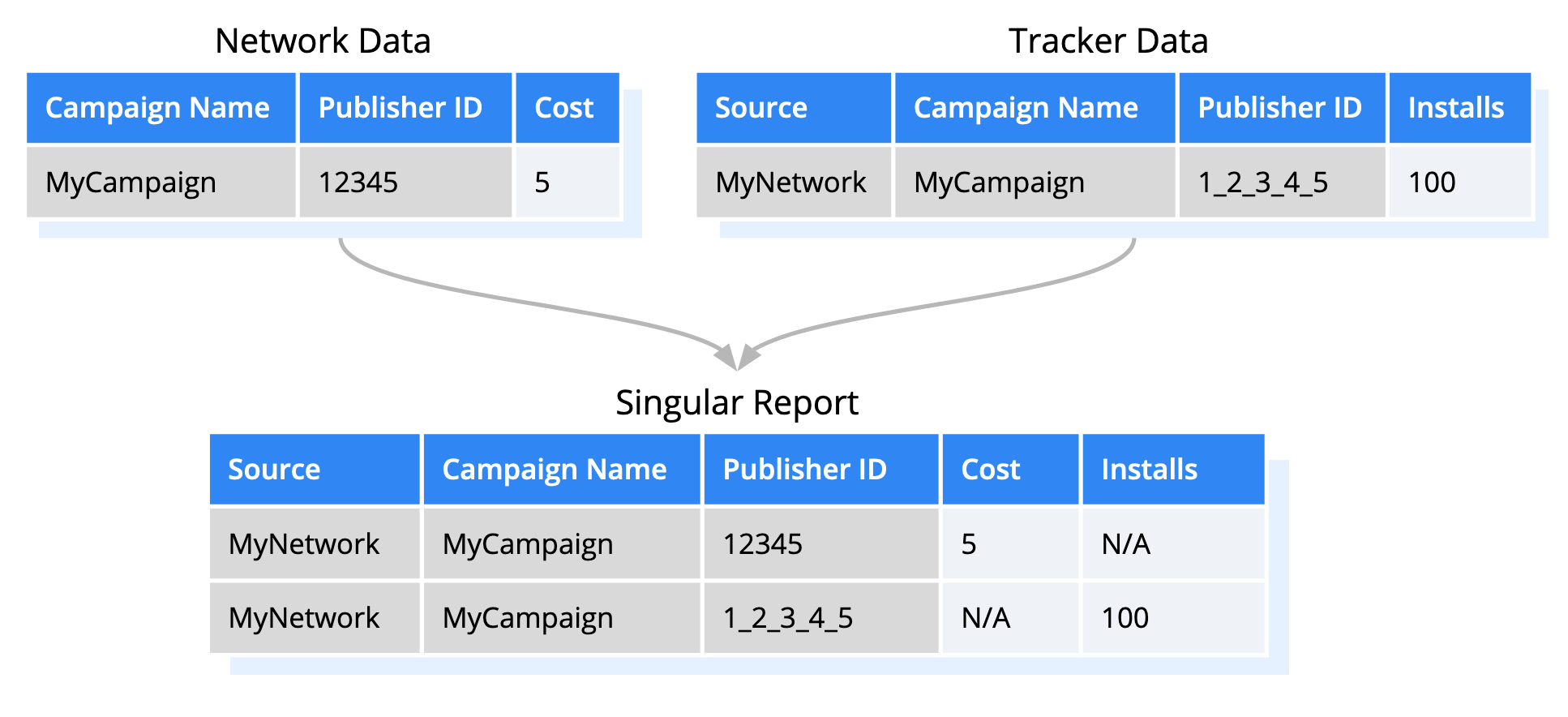 To learn more, see Understanding Singular Reporting Data: Joining Network and Tracker Data.
FAQ