Learn how to use the Dashboard page in the Singular platform. To learn how to run reports, see the Reports page FAQ.
What is the dashboard?
The dashboard page shows a summary of your most important mobile marketing data. It includes a number of widgets that you can drill into to get more details. Widgets can be customized individually for each user in the organization.
What widgets are available?
Totals: A single-row view of all your report data, functioning as a snapshot of your marketing results.

OS Report: Your campaign data aggregated on the operating system level.

App + Source Report: Your campaign data aggregated by the data source (ad network or other media source). This widget includes a chart that you can use to pivot across the selected dimension.
How can I customize the dashboard?
To edit any widget, click the edit icon in the top right corner. In the Widget Configuration window, change the widget title and pick the metrics to be displayed.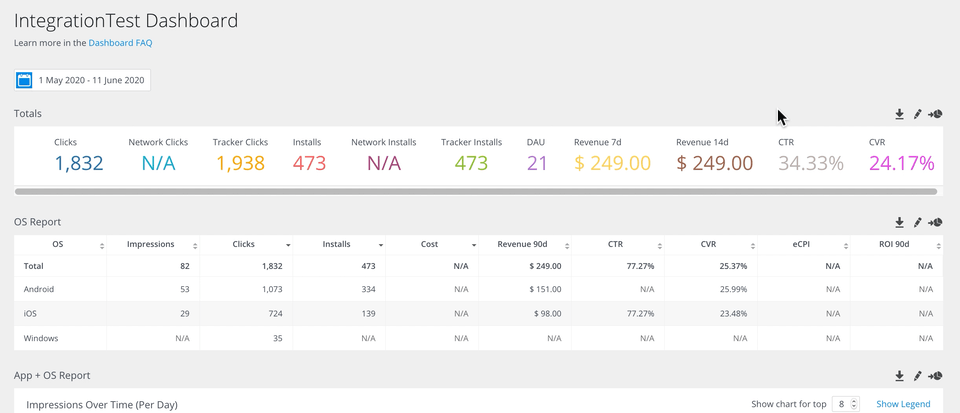 How can I get more details about the data?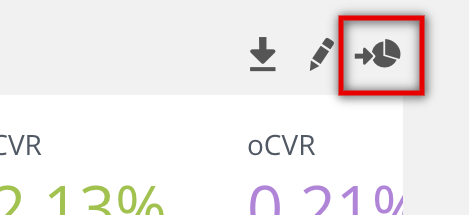 Click the drill-down button to open a report on the relevant data with an additional level of detail. For example, click on a row in the OS report to see a report with app-level data for that operating system.
The drill-down button is in the upper right of every widget as well as on each row of the widget when you hover on it.