Creative reports show you your actual creative assets, including images, videos, and texts, next to their performance metrics.
You can group the data by creative content to evaluate the performance of different creatives across campaigns and channels, regardless of any name given to the creative.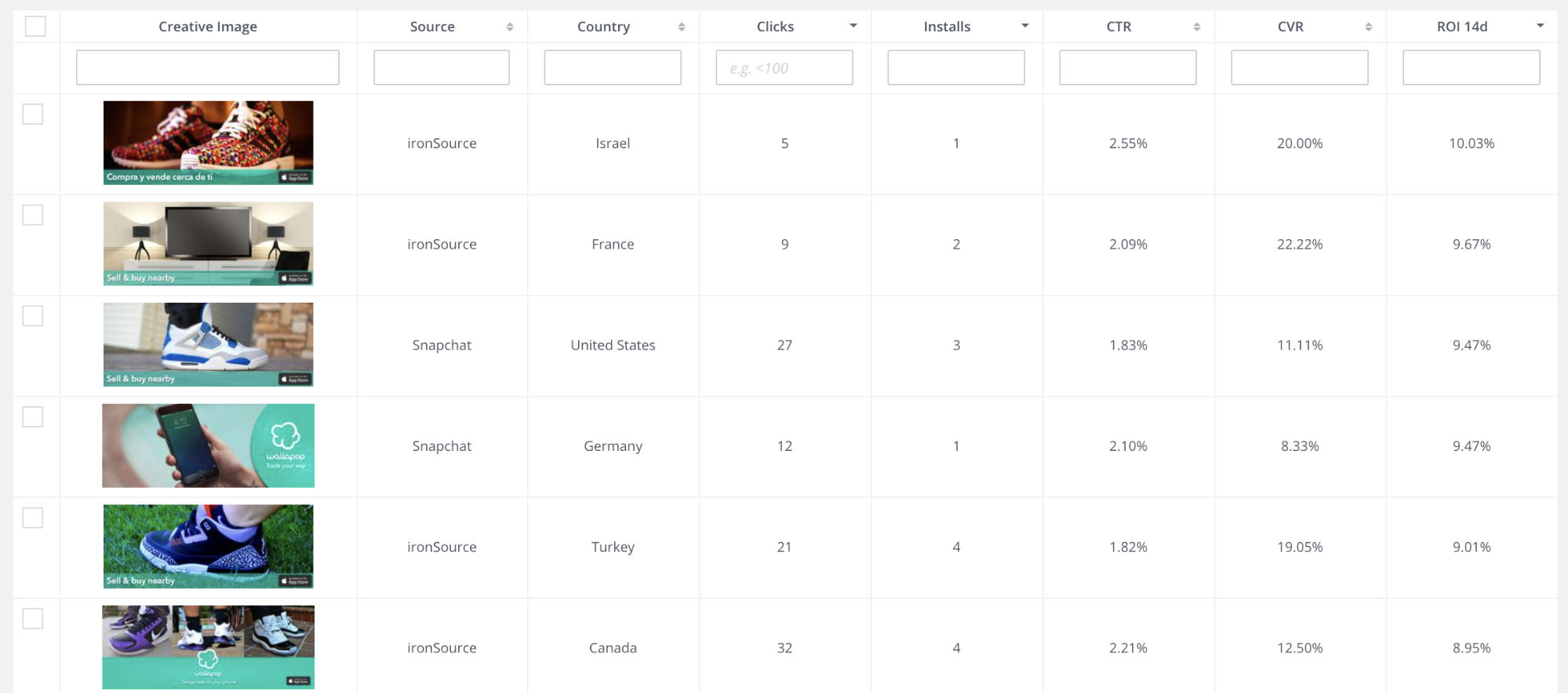 To run a creative report, go to Analytics > Creatives and select the dimensions and metrics you want to see.
For general information about Singular reporting, see the Reports FAQ.
Troubleshooting
FAQ
Clustering Creatives