Singular's MTA report is in limited beta, offered only to customers who use Singular for website attribution. If you are interested in this feature, contact your Singular Customer Success Manager.
Multi-touch attribution (MTA) is an attribution method in which credit is given to multiple touchpoints involved in the customer journey.
Instead of attributing the conversion to the last ad that the end-user interacted with prior to the conversion (a model known as last-touch attribution), credit is distributed between various ads that the user engaged with prior to the conversion. This helps you:
Get a better understanding of the user journey.
Get better visibility into the performance of upper- and mid-funnel channels, so you can optimize and allocate budgets accordingly.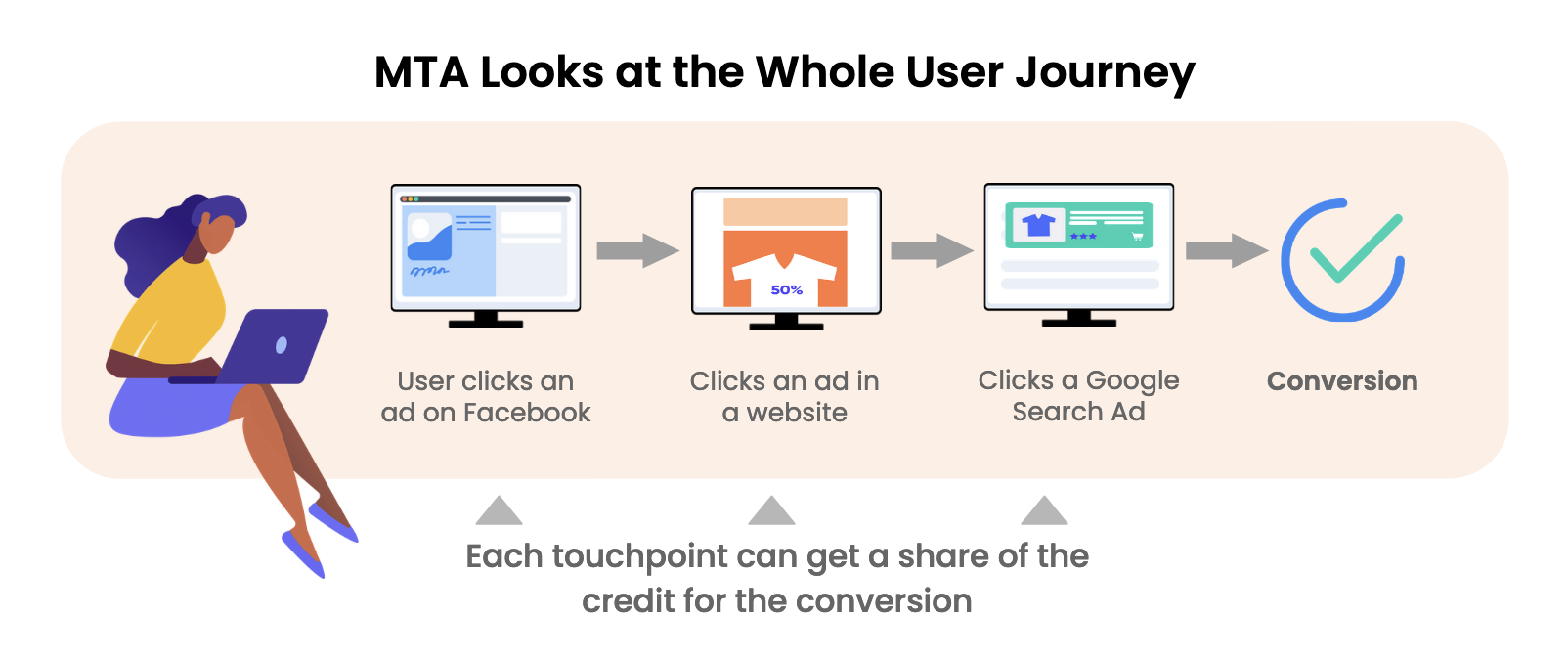 Singular's new MTA report (beta) lets you analyze your campaign performance based on several different MTA models. For example, the linear model gives equal credit to all touchpoints in the user journey, while the U model emphasizes the first and the last touchpoints. Choose the model that gives you the best picture of the contribution made by each of your campaigns.
FAQ